"...whose performances remain stellar if infrequent..." Jenny Lower, The Reporter 2013

ON HIATUS

Unfortunately our "home" in Ojai was short-lived. Due to a change in conditions and terms, it is no longer feasible to produce there. So, true to its name, Transport will once again be on the road to a new venue.

But meantime---if you know of a school or community theatre that is looking for a holiday show, take a look at O. Henry Holiday by Linda Livingston.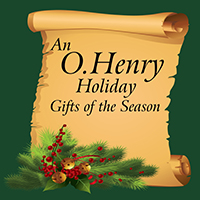 http://www.histage.com/playdetails.asp?PID=2503
with roles for both adult and children actors.